So you're hunting relentlessly for a device that can enhance your meek voice! Perhaps, you've some sort of difficulty in speaking loud enough. Maybe, you intend to record podcasting videos and need a device to amplify your voice. If so, consider buying a voice amplifier. It's a device that could increase the power of sound and voice signals (a time-varying current or voltage). You'll spot many amplifiers out there, but choosing the right one isn't so easy. A lot of things need attention to select the right device matching your specifics. Here's a handy guide that could help out.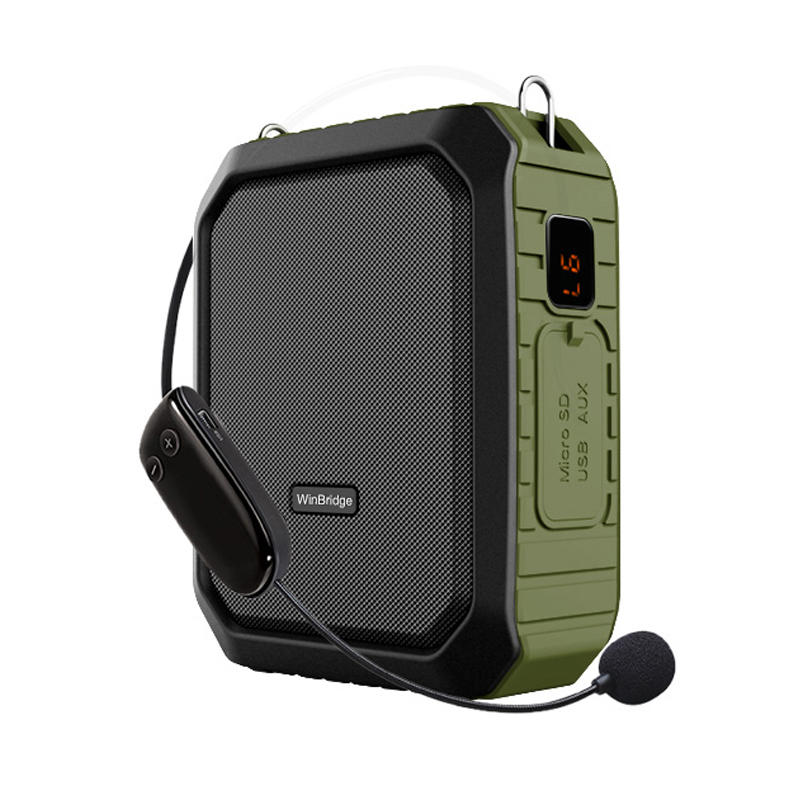 How to select an ideal voice amplifier?
Many shoppers don't bother much when buying a voice amplifying device. Most buyers settle with the first model they stumble upon. However, such a decision can lead to wastage of money and time. You need to do some legwork and shop wisely in view of the below points to grab the best amplifier.

Amplifier types
Today, you can find amplifiers for varying uses. For example, some folks struggle with their meek voice. These folks should choose a device that will amplify their voice and be heard in noisy environments. On the other hand, a voice or sound amplifier particularly designed for podcasting or sound amplifying will make an ideal choice for podcasters and guitarists.

Similarly, teachers and lecturers may want to pick an amplifier specifically designed for teaching. So don't forget to do some preliminary legwork in advance. That will let you narrow your search and focus on the right kind of voice amplifier. It'll also save your time and minimize the hassles associated with the selection procedure.

Quality
When it comes to a voice amplifier, quality is of the essence. There's no sense in picking a device that lacks quality. On the contrary, you want a device that will amplify your voice and sounds clearly and dramatically.

Any instance of voice distraction or disturbance is a big no-no. A good-quality amplifier from a trusted brand will let you amplify your voice clearly with no obstacles and hindrances. While such a model might be a bit pricey, the price is worth in terms of quality amplification and utmost clarity.

Durability
The market is flooded with a range of amplifiers to cater to the varying needs of shoppers. You'll find fragile amplifiers that won't stand to the test of time as well as models that will serve you for many years. Note that most fragile models are beautifully designed to allure buyers. However, they lack the durability needed to enjoy a lasting companionship.

While you might be inclined to buy a visually appealing voice amplifier, don't overlook the durability aspect of the device. Such a model will only waste your money after some time. Check amplifiers that come with a solid built and can last longer.

Portability
While amplifiers are designed to be portable, the extent of portability varies from one brand to another. Some models are bulky, whereas others are light in weight. You'll also find compact but heavy models. So, how do you make the right choice?

Some folks may argue that a compact voice amplifier might be a better bet, right! However, a little larger equipment with advanced features could make an ideal choice, especially for studio podcasting. As a general portability rule, focus on models that are compact, light in weight, and easy to transport from one place to another.

Reviews
Buyers often share their opinions about particular voice amplifier brands on review and rating sites. Consequently, you've a good opportunity to check the real views of users who've bought amplifiers from brands mentioned in your checklist. Go through all reviews carefully.

Avoid any brand that gets too many bad reviews. Also, stay clear of brands that receive too good ratings around the same time. Rather, concentrate on brands that are highly acclaimed for quality and affordability all through the year.

Warranty
Most of the amplifiers look apparently pleasing and durable, but you can't be sure about their reliability. You need some kind of assurance from the brand itself. This is where the product warranty comes into play. A reliable brand will provide generous warranties on its products. In general, warranted items last longer. Plus, you get to cover your purchase against possible wear and tear without paying anything extra within the warranty period.

Price
When it comes to choosing a voice amplifier, many shoppers seem to cut corners. Most buyers will base their choice on pricing alone. However, that's undoubtedly the wrong idea. Folks who compromise quality for price repent later on. It's best to make a wise decision instead of regretting it at a later date.

Plus, you can definitely make an economical choice through comparison shopping. Assess the price, product quality, warranty, longevity, and features of various amplifiers offered by numerous brands. After examining multiple brands, settle with the one that provides top of the line amplifier matching your specifics on a budget.

Bottom line
Buying the right voice amplifier can be extremely daunting, given the varied choices out there. However, it's easy to resolve this daunting chore through thorough research and intelligent selection. Remember, the reputation of the brand and the purpose of usage should be your priority when checking voice amplifying devices. If you shop wisely in accordance with the above tricks and tips, you could be able to choose the best model for your desired purpose without draining your wallet. If you have any interest in purchasing the voice amplifier, Winbridge, the professional voice amplifier manufacturer, would be pleased to offer you the best service.